Guard rails provided much needed protection and safety for people when they are using ramps and stairs. Without guardrails there would be many fatalities and architectural design would be limited in scope. North West Aluminum design and manufacture of aluminum guard rail is premised on providing safety.
NW Aluminum guardrail systems are designed to offer you a multitude of benefits. When you install aluminum guard rail you are getting:
A system that's beautiful and easy to install. You can install it yourself. If you want us to do the installation for you we promise it will be very affordable.

A system that will withstand blustery weather conditions and come out looking as elegant as the first time you installed it.

We offer different finished for example powder coating which enables you to choose from dozens of colors.  Only your imagination will restrict you.

A system that requires minimal maintenance.

A versatile system that will meet your precise specifications for the project. The aluminum guardrail systems are designed to respond to residential, commercial and industrial project needs.
ZEDD in Etobicoke
Dec 2018
"We are extremely pleased with the Aluminum/Glass railing we purchased. Sales staff were very helpful and knowledgeable about the products and the installation was quick clean and very professional. Get job. Highly recommended."
These benefits will give your building project a bit of swagger and uniqueness. Our custom designed aluminum guard rail meets safety requirements and gives the WOW factor without coming foul of construction regulations.
NW Aluminum Crafts People Are Imaginative
We have dedicated craftspeople who put together aluminum guard rail kits. They work with your specifications to come up with a design that works. We thrive on beautiful practicability. Meaning that we won't sacrifice practicability for beauty or vice versa. We will deliver on both expectations.
Come into our offices and tell us what you need and we will begin work on unique aluminum guardrail system for your purposes. You will then choose the one you like most and we will manufacture it for you.
At the end of the process you'll be a satisfied client.
Take a few minutes out of your schedule and call us and find out what we have to offer. Or schedule an appointment and have a sit down with our imaginative craftspeople. The number to dial is 647-952-5023.
A call you won't regret.
Are You Ready To Start?
Request a free estimate from our experts!
About Product
No Rust
Aluminum will not rust like Iron
Corrosion resistant qualities
Aluminum has a much longer life span than other materials
Aircraft-grade, aluminum alloys that receive either an anodized or powder coated finish.
Maintenance
Free
Powder coated provides a superior long-lasting finish that will not have to be repainted
Aluminum railings will not splinter or rot like wood railings. Virtually maintenance free
Can be wiped clean of dirt and stains without the need for bleach, solvents, varnishes
Requiring less maintenance and reducing replacement costs in the future.
Great Price
Reasonably priced products
Financially
Technically
Environmentally sound.
Safety
Safety for your home and visitors
Provide a high level of safety while providing a unique
signature to the project's exterior.

Ads to
the Value
Clean, elegant, and structurally robust
By working closely with your design team, we can provide your project with a world-class, balcony railing system that won't hurt your budget.
Provide an innovative and distinct visual signature to buildings. Envy of your neighbors
Seamless
Integration
Integrate into construction projects seamlessly
An extremely clean installation that is free of exposed
base plates and unsightly concrete anchors
We can integrate matching, framed glass gates into the design.
Recycling
Aluminum and stainless steel are among the most recycled materials within the building industry. Aluminum and stainless steel is 100% recyclable with no loss in quality.
Our systems are prefabricated to the greatest extent possible, minimizing onsite waste and improving the overall environmental performance of our product
Gate Lock
Great for pools
1″ x 1″ Used as Intermediate Post
Product Gallery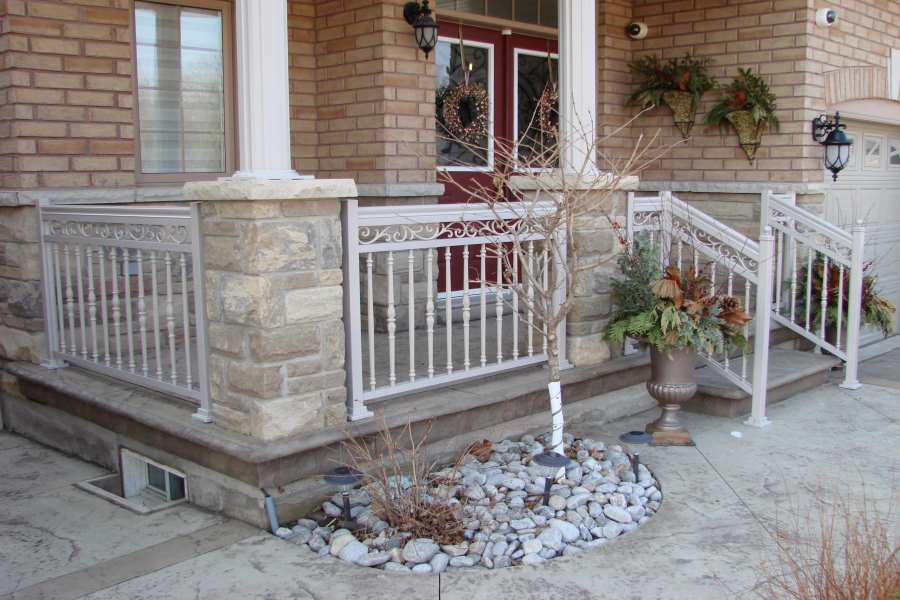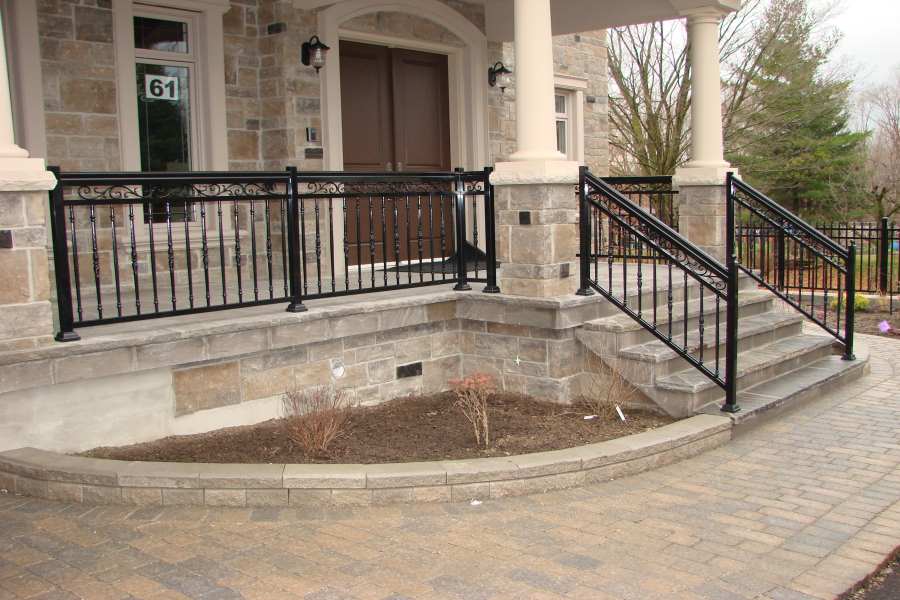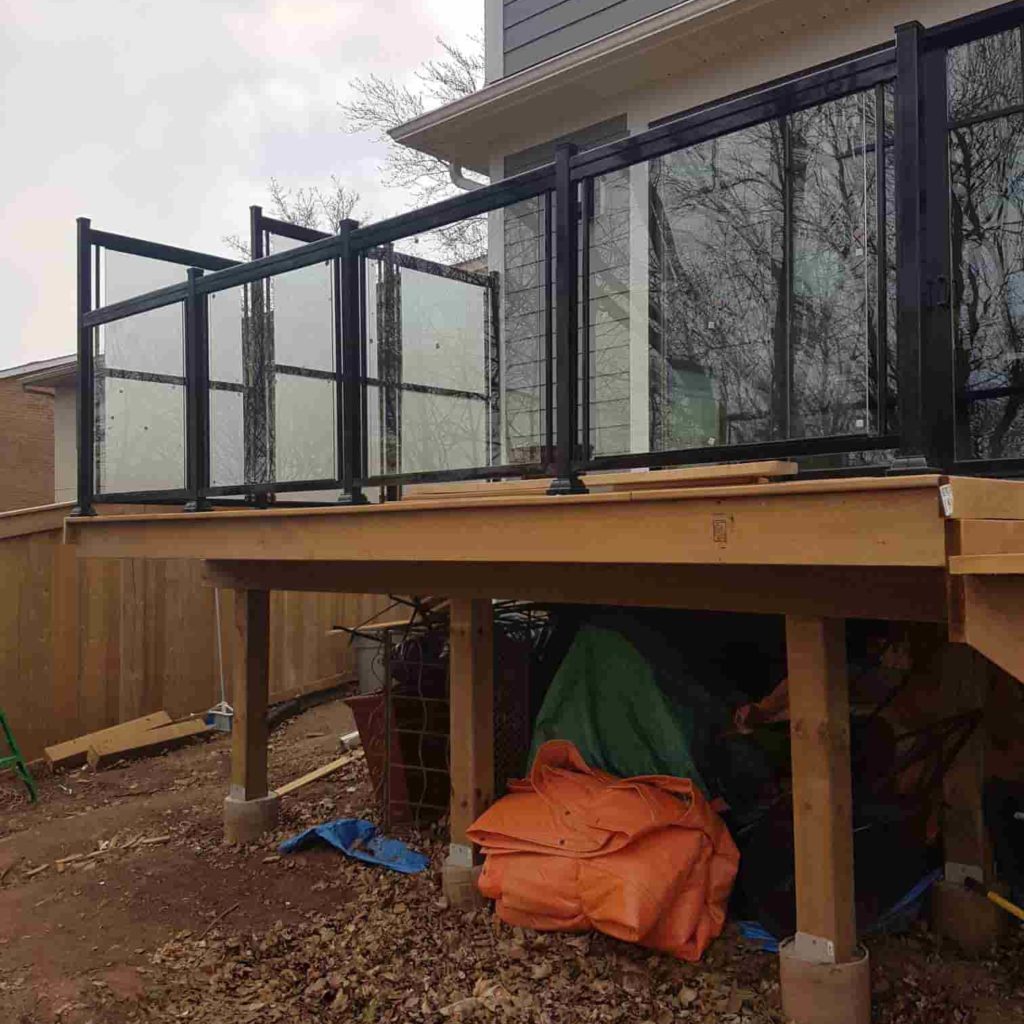 Are You Ready To Start?
Request a free estimate from our experts!
Ideas For You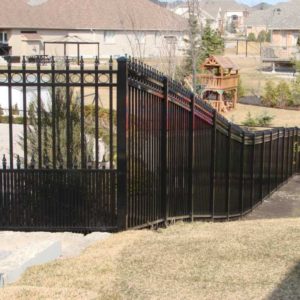 March 21, 2019
If you are living on a hillside or near the slopes, you may need to consider black aluminum decorative fencing installation. They can easily overcome the natural obstacles that come along the way like hills, slopes, and dips.
Service Area