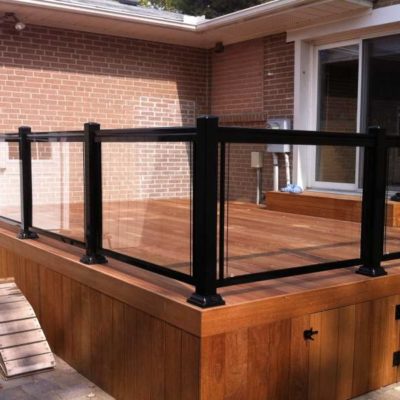 If you love the view from your beautiful deck, wouldn't you prefer it to be clear? The most beautiful feature you could adorn your deck with is a white aluminum deck railing with glass panels. Picture yourself staring up at your home from the sidewalk and what you see is nothing short of an ornament looking pristine and spotless and that's exactly what glass and aluminum deck railings can give you.
To acquire a perfect finish you need a perfect manufacturer of aluminum products
It's not easy sourcing the perfect quality of aluminum deck railing with glass. Moreover accuracy and precision of installation counts a great deal in such matters and so is the quality of glass. Unless the glass panels of your aluminum glass deck railing systems aren't of the highest quality, the finish will be a lackluster one. If you want the beautiful look and finish of a quality deck railing with glass aluminum, then Northwest aluminum is just the name for you.
We provide custom and pre fabricated aluminum glass deck railings
Northwest Aluminum remains unparalleled in the fabrication of customized and ready aluminum glass deck railingproducts. We can provide unmatchable aluminum and glass railings for decks that fit the label of quality, durability and style.
When you speak of the perfect glass and aluminum deck railings, then we can provide innovative products that are maintenance free for all commercial and residential properties. If you are on this page, it means you possess a flair for style and sophistication which reflects in an aluminum and glass deck railing.
EVGENIYA in Etobicoke
April 2018
"I had a front porch aluminum railings installed and they were fast and easy to deal with. Installers were clean and friendly. All my questions were answered prior to ordering and the showroom had all their products on display as on the website."
A variety of powder coated aluminum glass railings
The crystal clearness of glass with a pristine white aluminum railing with glass has no comparison when it comes to elegance and class. Yes, as a manufacturer of only top quality aluminum railing systems for decks, we do provide you a variety of powder coated aluminum glass deck railing systems in different colors but when you want your deck to be an object of admiration and the envy of the neighborhood, nothing beats a white aluminum deck railing with glass.
Benefits of aluminum deck railings with glass
The biggest advantage of using low maintenance tempered glass and aluminum deck railings is the clear view without obstruction from either side. As for the type of railings, we at Northwest Aluminum can provide you a variety of styles or if you refer a customized fabrication that takes into account your tastes and specifications. Our standard glass railing system with unique powder coating ensures you a lifelong product with zero maintenance features. We can assure you spending more time basking in the sun feeling proud of the classy ornament on your deck.
You gain the expertise of an industry leader with help 24/7
With aluminum and glass railings for decks purchased from Northwest Aluminum you can chose from standard or topless glass. While standard glass paneling comes with no top frame, standard systems on the other hand will have glass panels totally encased in aluminum frames. Either way, the choice should best be made taking into account the architecture of your property.  Northwest Aluminum is an industry leader in glass and aluminum deck railings. All you need to do is give us a call and we will provide you with a free inspection to help you out in every aspect of the process.
Are You Ready To Start?
Request a free estimate from our experts!
About Product
No Rust
Aluminum will not rust like Iron
Corrosion resistant qualities
Aluminum has a much longer life span than other materials
Aircraft-grade, aluminum alloys that receive either an anodized or powder coated finish.
Maintenance
Free
Powder coated provides a superior long-lasting finish that will not have to be repainted
Aluminum railings will not splinter or rot like wood railings. Virtually maintenance free
Can be wiped clean of dirt and stains without the need for bleach, solvents, varnishes
Requiring less maintenance and reducing replacement costs in the future.
Great Price
Reasonably priced products
Financially
Technically
Environmentally sound.
Safety
Safety for your home and visitors
Provide a high level of safety while providing a unique
signature to the project's exterior.

Ads to
the Value
Clean, elegant, and structurally robust
By working closely with your design team, we can provide your project with a world-class, balcony railing system that won't hurt your budget.
Provide an innovative and distinct visual signature to buildings. Envy of your neighbors
Seamless
Integration
Integrate into construction projects seamlessly
An extremely clean installation that is free of exposed
base plates and unsightly concrete anchors
We can integrate matching, framed glass gates into the design.
Recycling
Aluminum and stainless steel are among the most recycled materials within the building industry. Aluminum and stainless steel is 100% recyclable with no loss in quality.
Our systems are prefabricated to the greatest extent possible, minimizing onsite waste and improving the overall environmental performance of our product
Gate Lock
Great for pools
1″ x 1″ Used as Intermediate Post
Product Gallery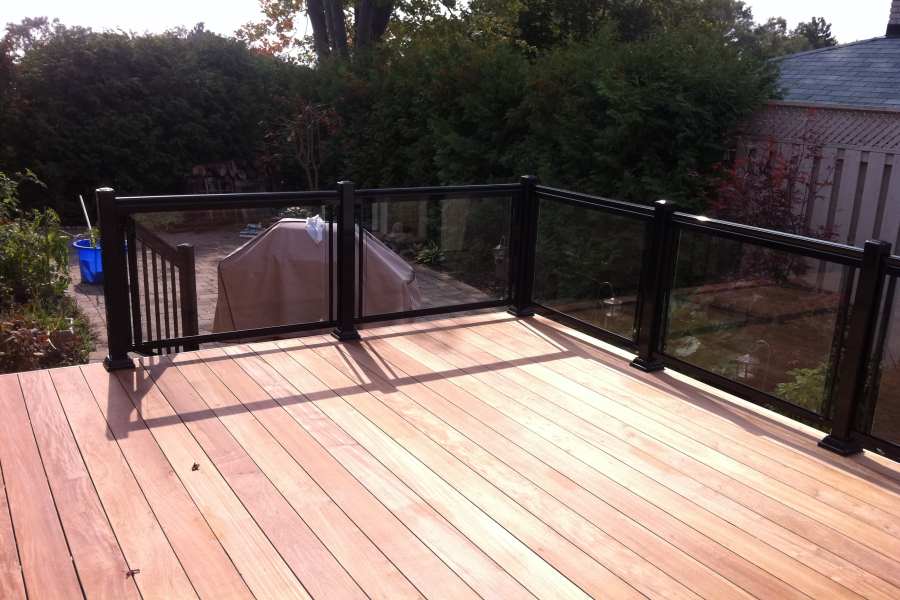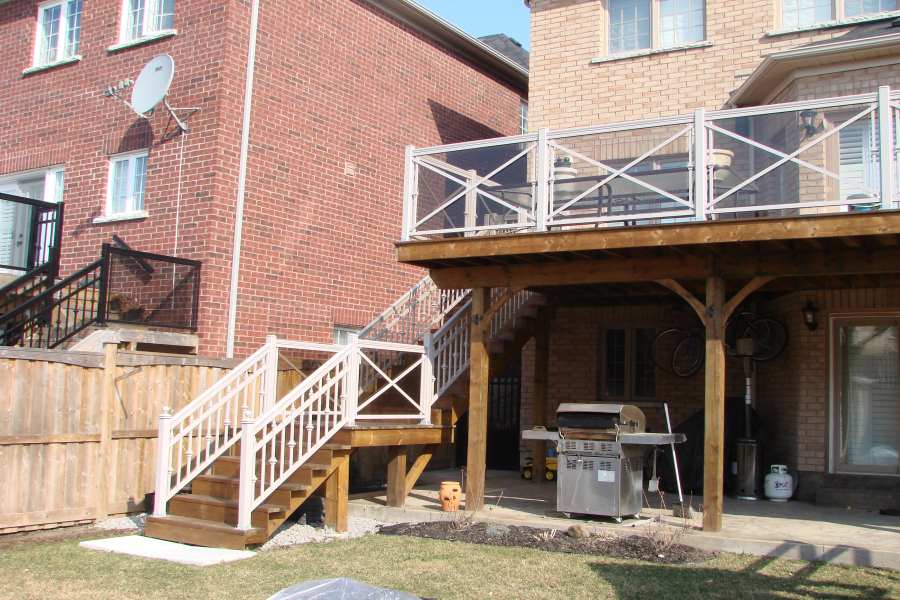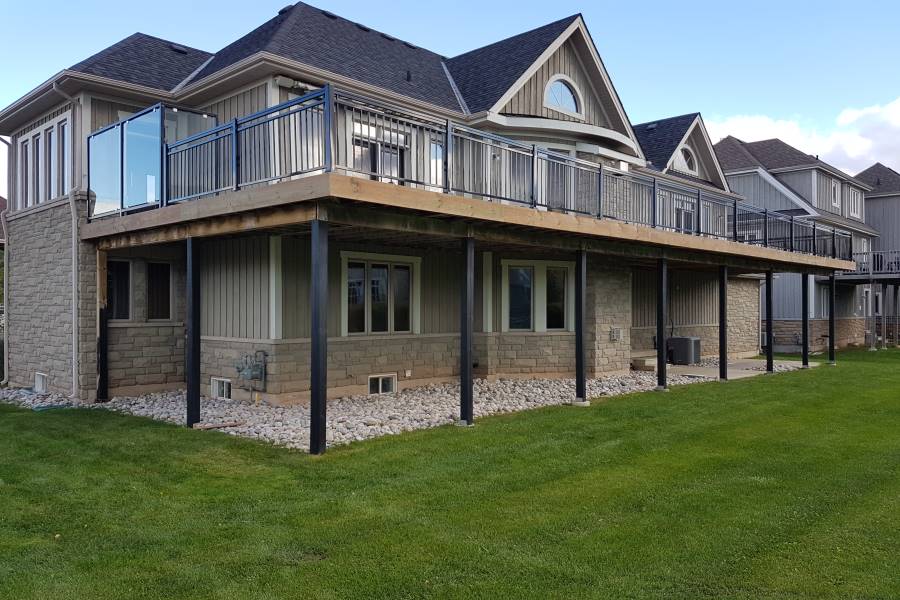 Are You Ready To Start?
Request a free estimate from our experts!
Ideas For You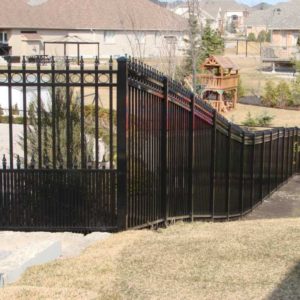 March 21, 2019
If you are living on a hillside or near the slopes, you may need to consider black aluminum decorative fencing installation. They can easily overcome the natural obstacles that come along the way like hills, slopes, and dips.
Service Area