Aluminum Handrail For Stairs
North West Aluminum has been at head of the pack providing its customers and potential clientele exclusive safety railing solutions for decades. Our products work because we work with our clients to provide top of the line solutions. This has enabled us to acquire critical know-how.
The components we offer such as aluminum handrail for stairs are designed for multipurpose use. We don't just produce the aluminum handrails for stairs out of thin air. We have a pragmatic creative process that involves you the client. When you approach NW Aluminum we will listen as you fill us in on your desires.
Our craftspeople will then come up with original designs that will be presented to you for consideration before we start manufacturing. If we have designs from previous projects and we feel that they will work for you, we will give you exclusive access so that you can make a decision.
When this process is done we will focus on manufacturing the aluminum handrail for stairs components using the exact specifications you've given us. Again, we'll show you the end result and seek your approval for the installation phase.
The process isn't as arduous as it seems.
It's a Simple but Detailed Process
We have the right people employed so production of aluminum handrails for concrete steps or outdoor stairs takes a short time.
Again our process is simple but details. We will:
Sit down and plan with you
Design and discuss with you
Manufacture and showcase for you
Install the product if need be or hand it over for you to DIY.
We have the following components
Aluminum handrail brackets
Aluminum handrail adjustable straight joiner and adjustable joiner
Aluminum handrail section with mounts
Aluminum handrail section with post and straight returns
These components for aluminum handrails for stairs are suitable for stairs and ramps. They are powder coated and are available in different color palettes. We know that this might sound like everyday marketing language to you but we stand by our words.
Give us a call on (+1) 647-952-5023 for more information about our products.
Alaska Young in Etobicoke
Dec 2018
"We had existing railings around our porch and we just needed to get a few rails down the steps. The team was very quick to respond, they came out for measurements and were able to match the design and colour. We're super pleased and will definitely recommend this company to all friends and family."
Are You Ready To Start?
Request a free estimate from our experts!
About Product
No Rust
Aluminum will not rust like Iron
Corrosion resistant qualities
Aluminum has a much longer life span than other materials
Aircraft-grade, aluminum alloys that receive either an anodized or powder coated finish.
Maintenance
Free
Powder coated provides a superior long-lasting finish that will not have to be repainted
Aluminum railings will not splinter or rot like wood railings. Virtually maintenance free
Can be wiped clean of dirt and stains without the need for bleach, solvents, varnishes
Requiring less maintenance and reducing replacement costs in the future.
Great Price
Reasonably priced products
Financially
Technically
Environmentally sound.
Safety
Safety for your home and visitors
Provide a high level of safety while providing a unique
signature to the project's exterior.

Ads to
the Value
Clean, elegant, and structurally robust
By working closely with your design team, we can provide your project with a world-class, balcony railing system that won't hurt your budget.
Provide an innovative and distinct visual signature to buildings. Envy of your neighbors
Seamless
Integration
Integrate into construction projects seamlessly
An extremely clean installation that is free of exposed
base plates and unsightly concrete anchors
We can integrate matching, framed glass gates into the design.
Recycling
Aluminum and stainless steel are among the most recycled materials within the building industry. Aluminum and stainless steel is 100% recyclable with no loss in quality.
Our systems are prefabricated to the greatest extent possible, minimizing onsite waste and improving the overall environmental performance of our product
Gate Lock
Great for pools
1″ x 1″ Used as Intermediate Post
Product Gallery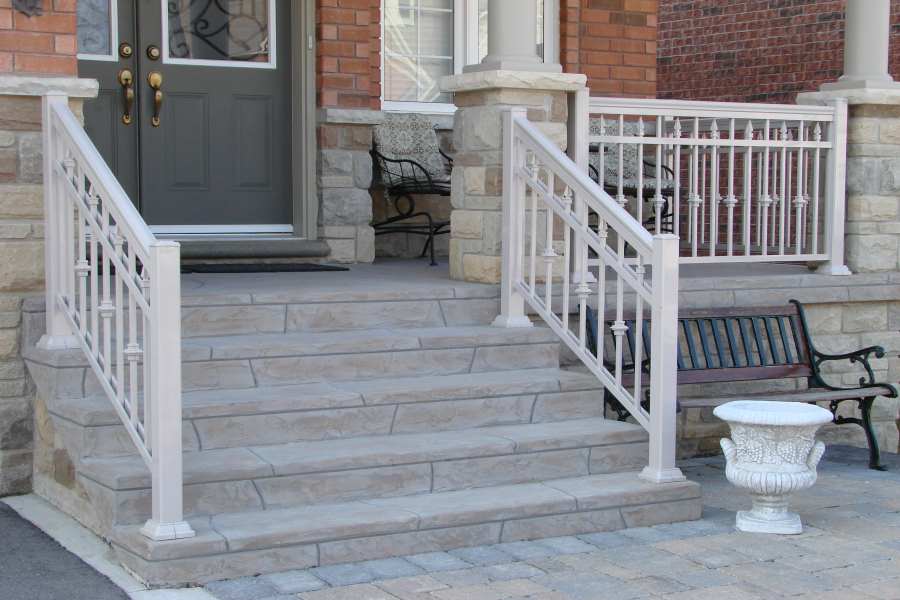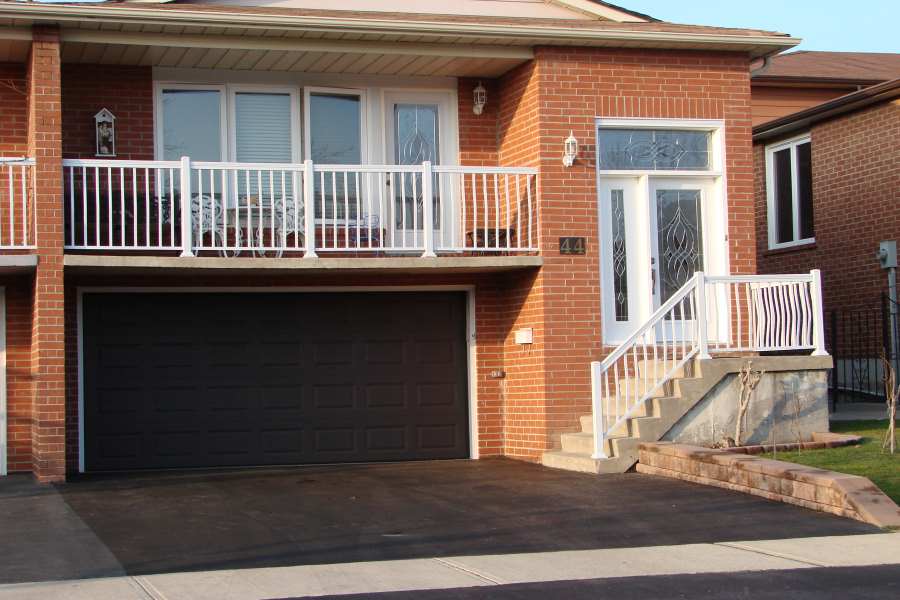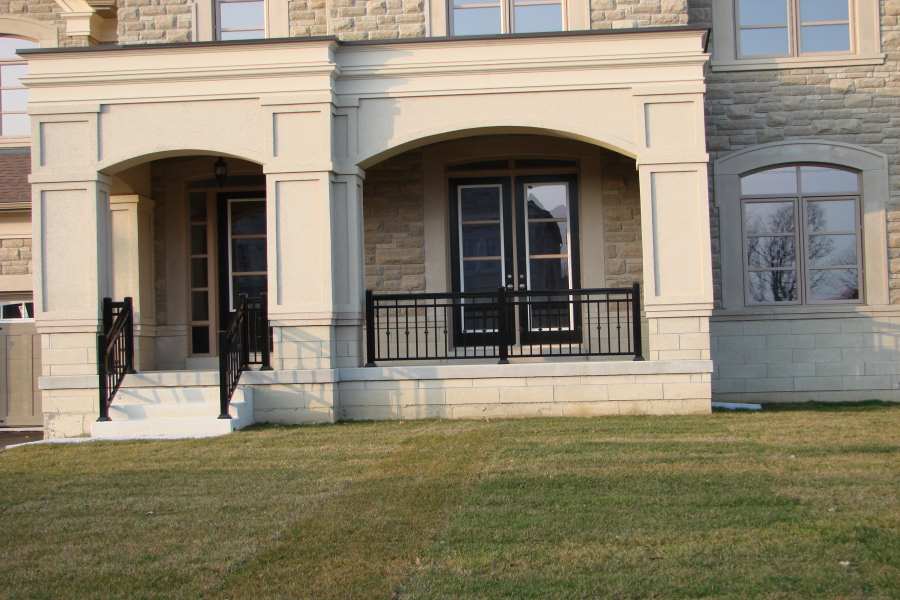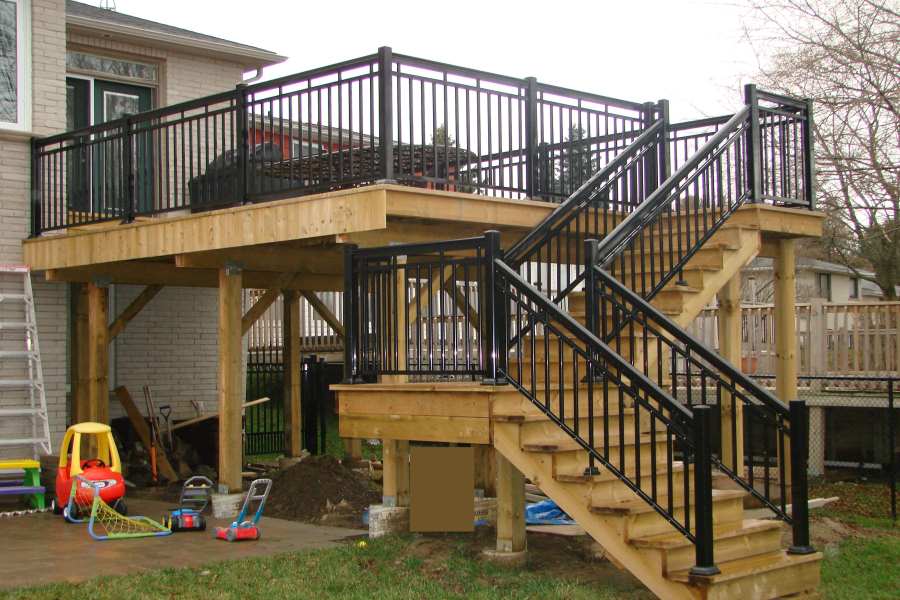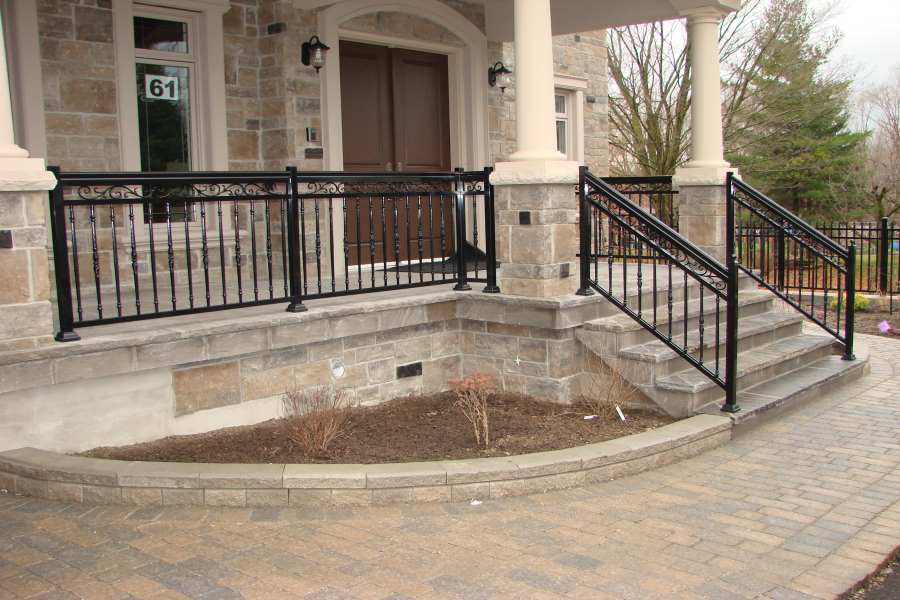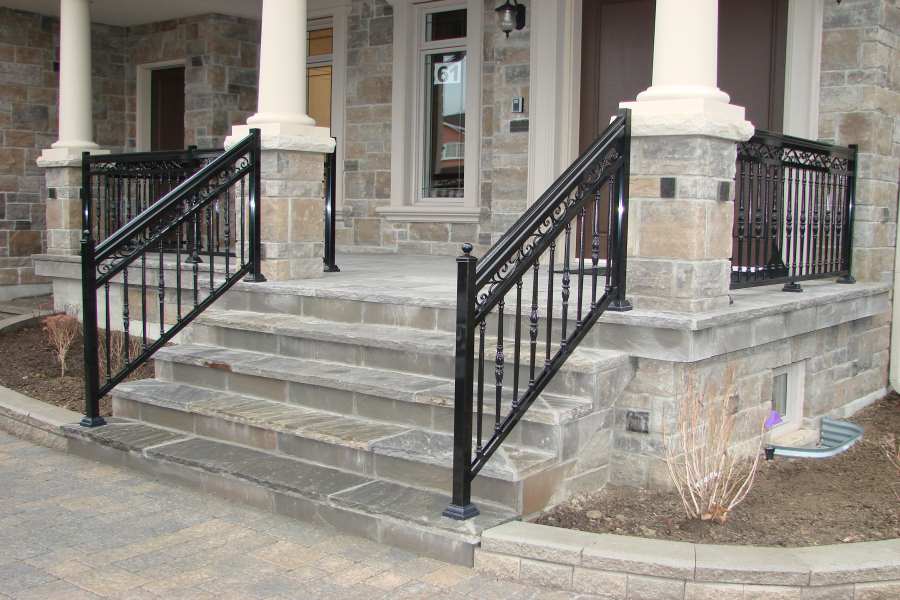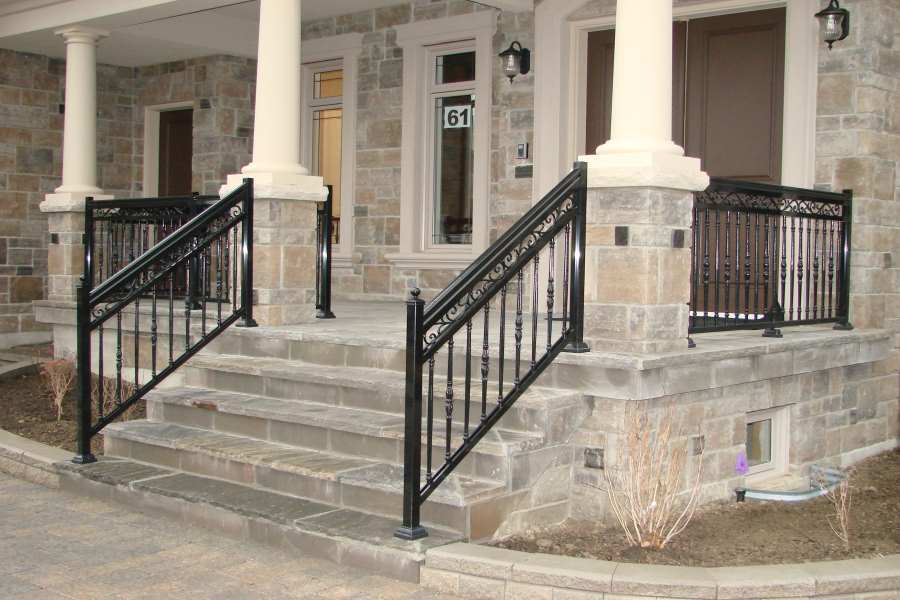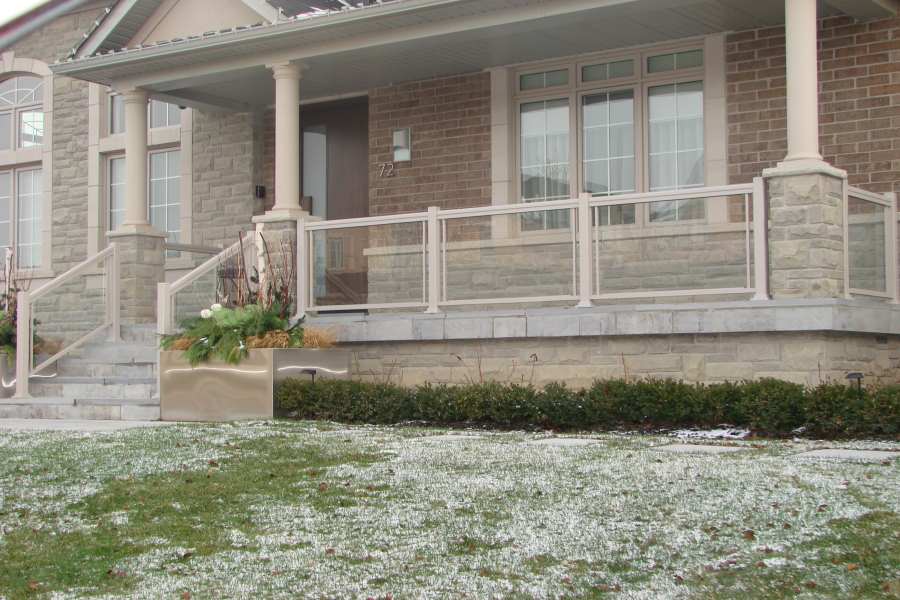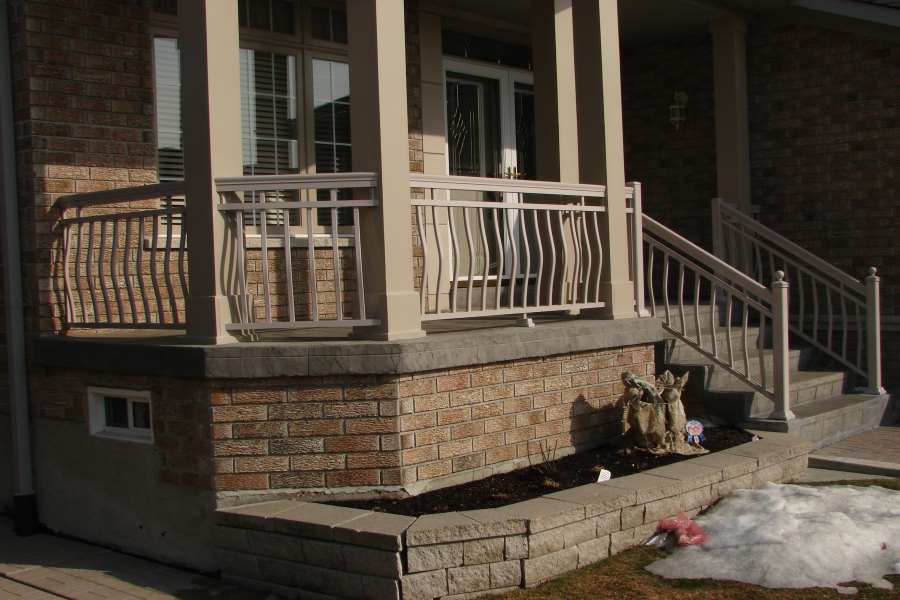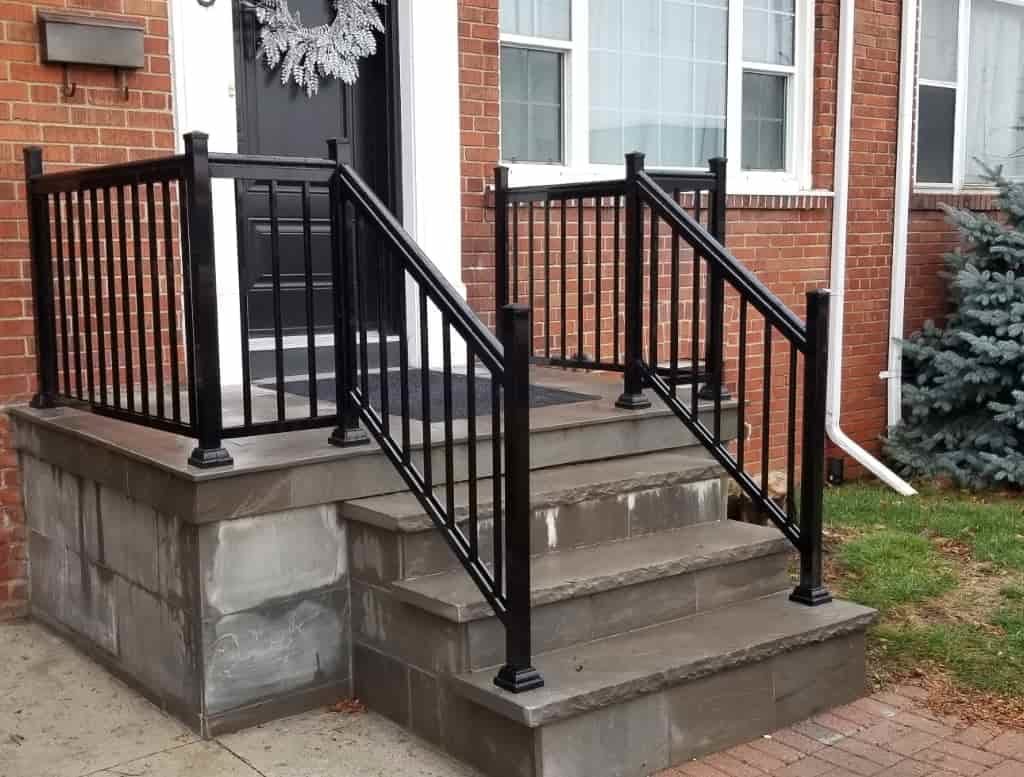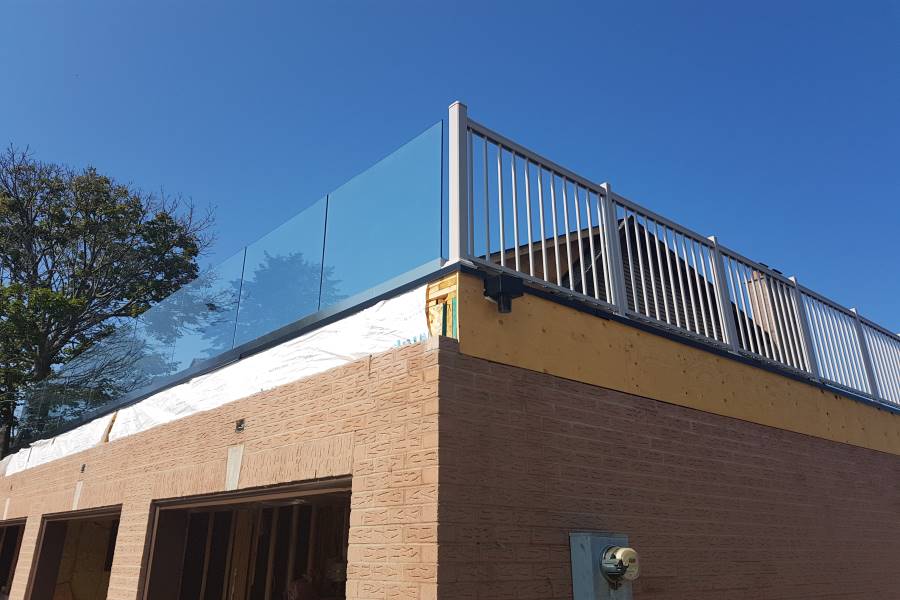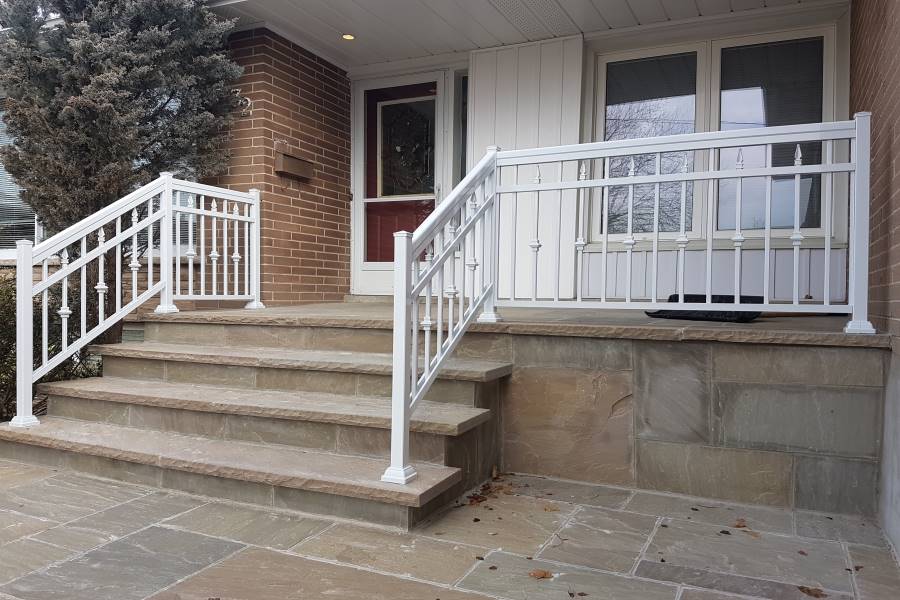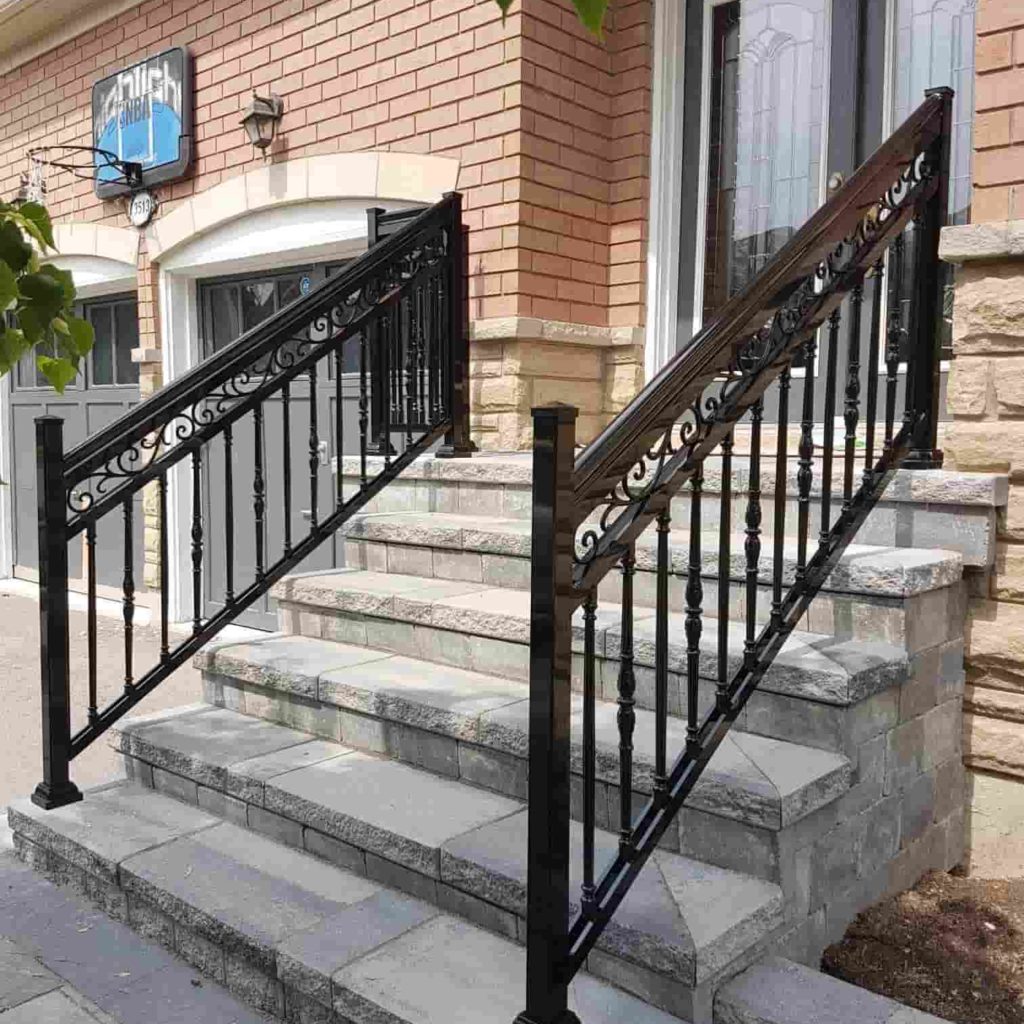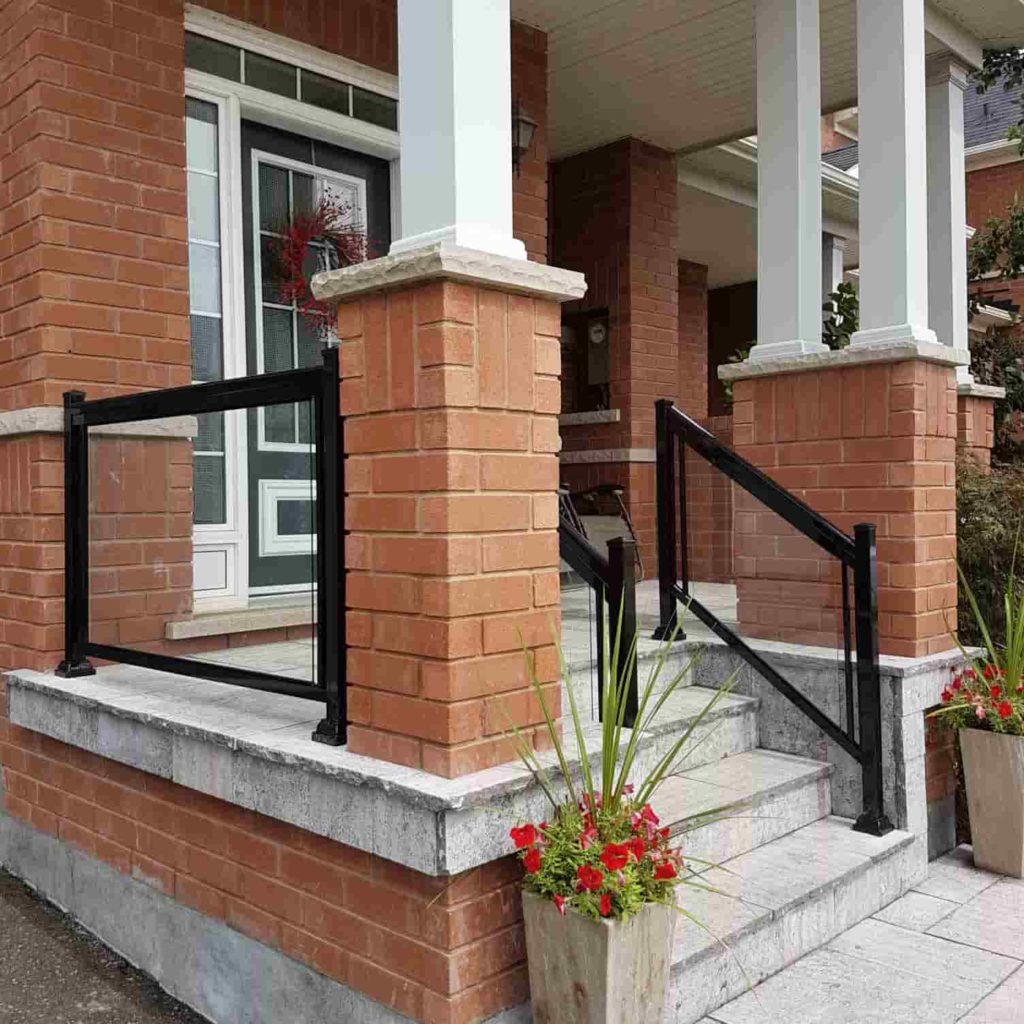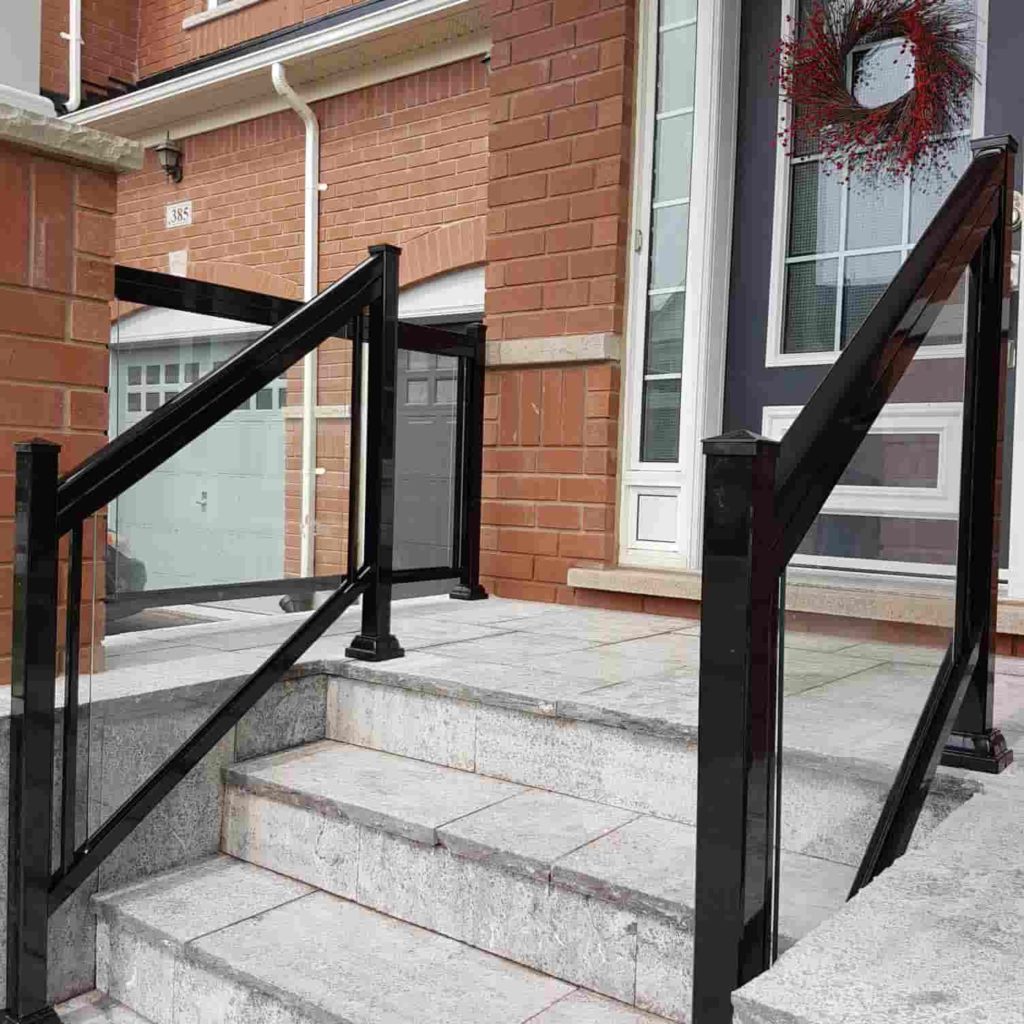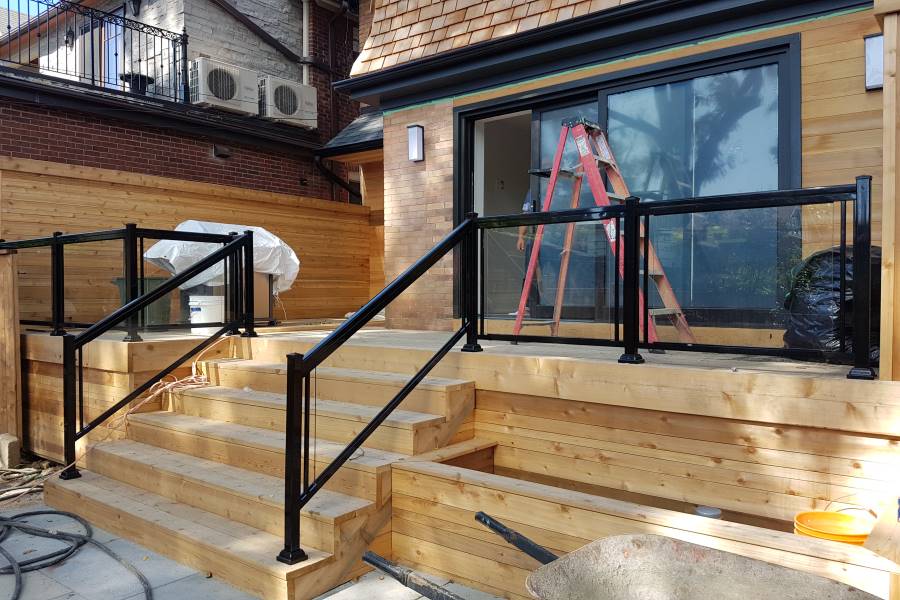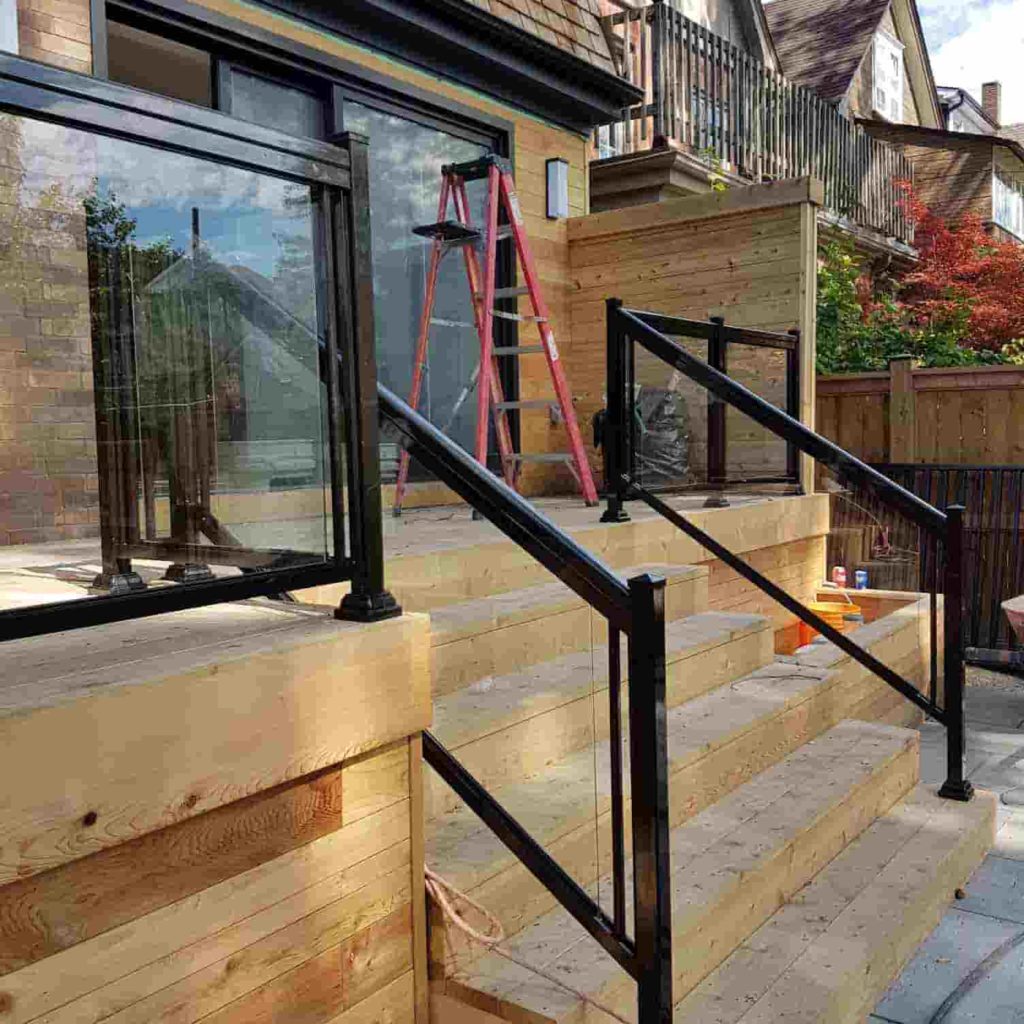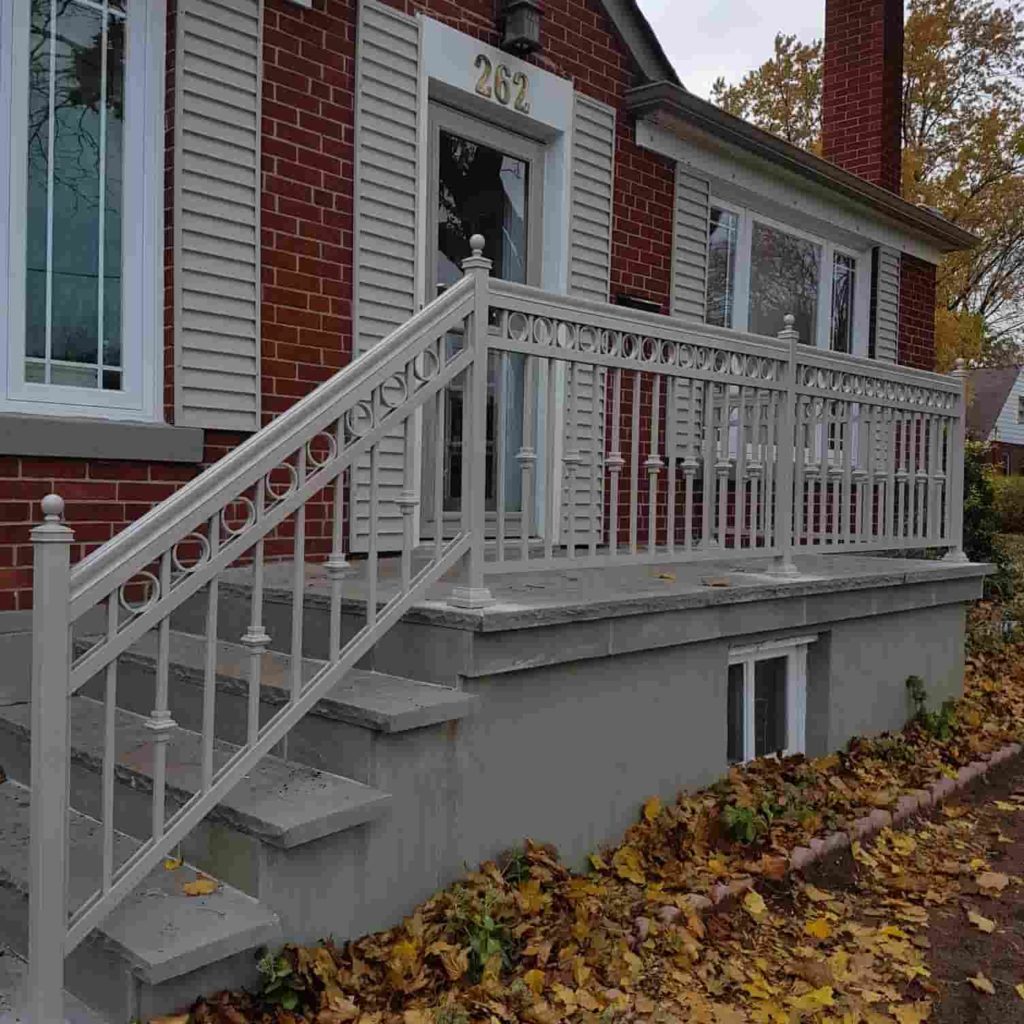 Are You Ready To Start?
Request a free estimate from our experts!
Ideas For You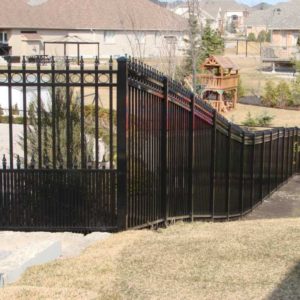 March 21, 2019
If you are living on a hillside or near the slopes, you may need to consider black aluminum decorative fencing installation. They can easily overcome the natural obstacles that come along the way like hills, slopes, and dips.
Service Area