Aluminum and Glass Combination
When your heart is set on viewing stunning scenes the combination of aluminum and glass. This is a remarkable modern look that most clients are installing. North West Aluminum in a top supplier of aluminum and exterior glass railings in Toronto.
The aluminum and glass combination is a strong choice because it delivers on elegance. You don't want your property to look dreadful because you have chosen the wrong railing system.  The design will still be strong because NW Aluminum technicians know how to combine the glass and aluminum to enhance strength.
NW Aluminum designs are architectural marvel because of their clean non-weld appearance. They are durable and come in various finishes and colors. Our powder coating also provides for little maintenance and gives the exterior railing system the stamina to withstand different weather conditions.
What Do You Want You're Design to Say
We have some suggestions that you can use on your property. They convey style and class. We can do more but you can use the following:
Post to post configuration
Over the top configuration
Traditional configuration
Double top configuration
You don't have to sacrifice strength for an attractive finish. In this instance, you can have your cake and eat it. If you aren't convinced about these designs the design experts at NW Aluminum will come up with alternatives that cater for your tastes.
We provide custom angle posts, side mount brackets, aluminum posts, concealed fasteners, base plates, top rails and glass panels. North West Aluminum is your one-stop shop for aluminum and glass railings in Toronto.
Pay North West Aluminum a Visit without Delay
Come and have a chat with NW Aluminum technicians. They will have you sorted out in no time. They are best placed to provide you with solutions about aluminum and exterior glass railings in Toronto.
They are passionate about serving clients and utilize cutting edge innovations to develop and manufacture the best aluminum and exterior glass railings.
For more details about our aluminum and exterior glass railings and accessories please give us a call on 647-952-5023.
AQUAMASTER, Mississauga
April 2018
"Definitely a 10 star! very professional service and what is the most important for me, project was completed exactly as originally discussed.
I really appreciate the time the installation crew took to finish this project, the best way possible. It came out really nice, puts a smile on my face every time I look at it. That's what I call a job well done!!!"
Are You Ready To Start?
Request a free estimate from our experts!
About Product
No Rust
Aluminum will not rust like Iron
Corrosion resistant qualities
Aluminum has a much longer life span than other materials
Aircraft-grade, aluminum alloys that receive either an anodized or powder coated finish.
Maintenance
Free
Powder coated provides a superior long-lasting finish that will not have to be repainted
Aluminum railings will not splinter or rot like wood railings. Virtually maintenance free
Can be wiped clean of dirt and stains without the need for bleach, solvents, varnishes
Requiring less maintenance and reducing replacement costs in the future.
Great Price
Reasonably priced products
Financially
Technically
Environmentally sound.
Safety
Safety for your home and visitors
Provide a high level of safety while providing a unique
signature to the project's exterior.

Ads to
the Value
Clean, elegant, and structurally robust
By working closely with your design team, we can provide your project with a world-class, balcony railing system that won't hurt your budget.
Provide an innovative and distinct visual signature to buildings. Envy of your neighbors
Seamless
Integration
Integrate into construction projects seamlessly
An extremely clean installation that is free of exposed
base plates and unsightly concrete anchors
We can integrate matching, framed glass gates into the design.
Recycling
Aluminum and stainless steel are among the most recycled materials within the building industry. Aluminum and stainless steel is 100% recyclable with no loss in quality.
Our systems are prefabricated to the greatest extent possible, minimizing onsite waste and improving the overall environmental performance of our product
Gate Lock
Great for pools
1″ x 1″ Used as Intermediate Post
Product Gallery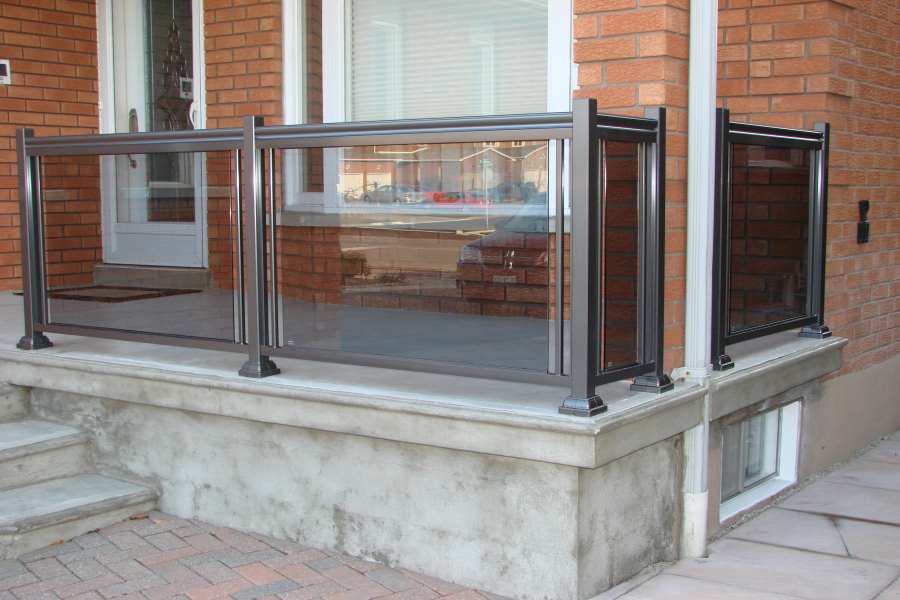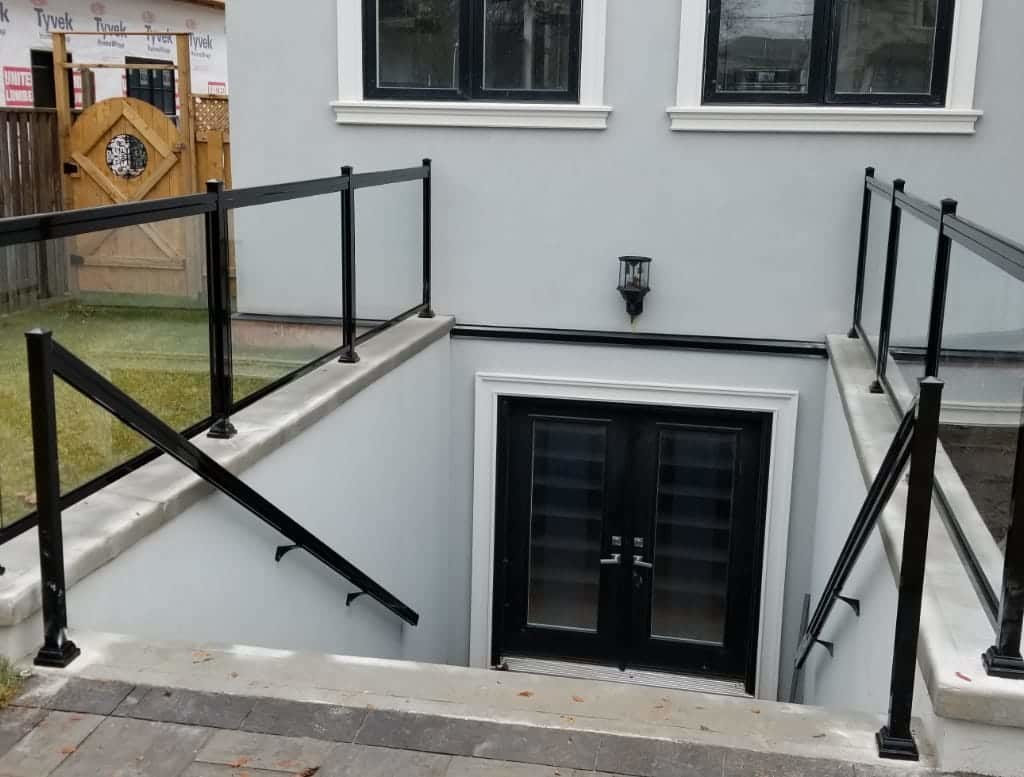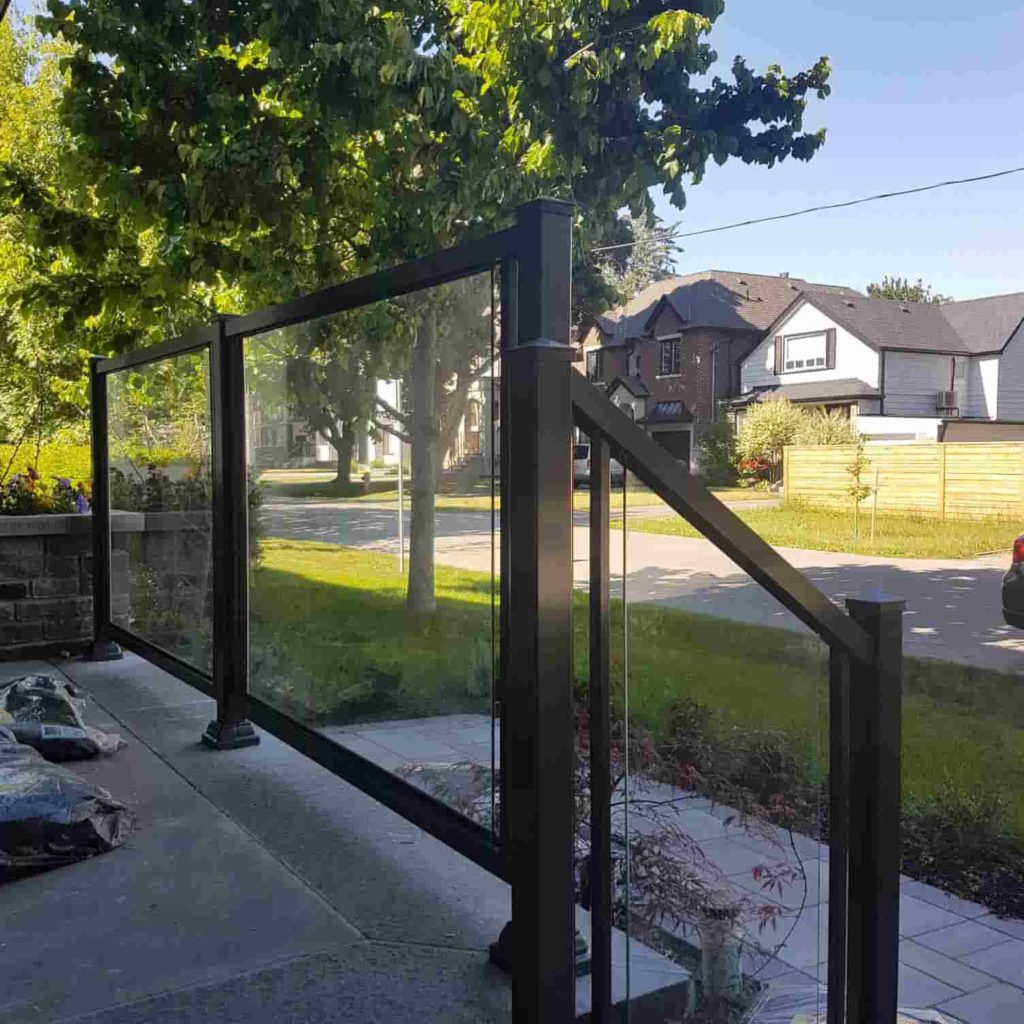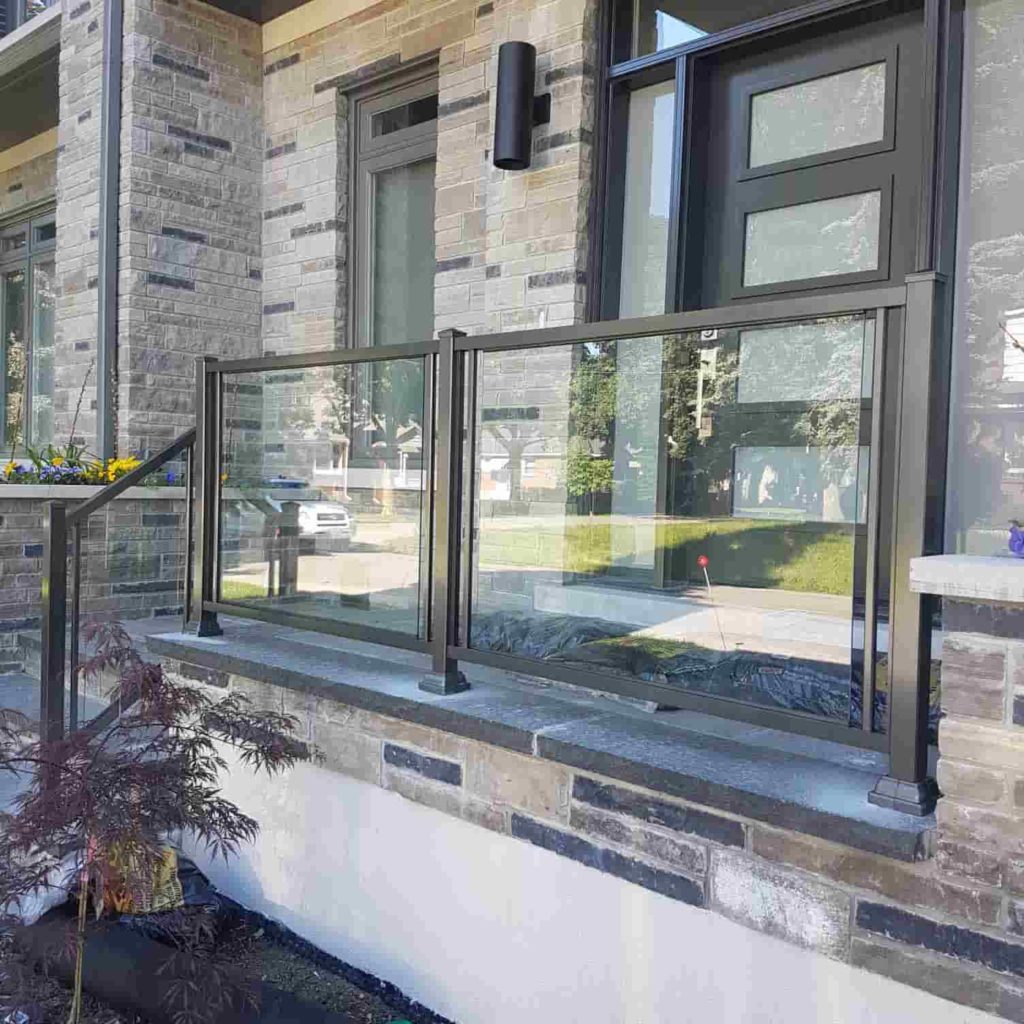 Are You Ready To Start?
Request a free estimate from our experts!
Ideas For You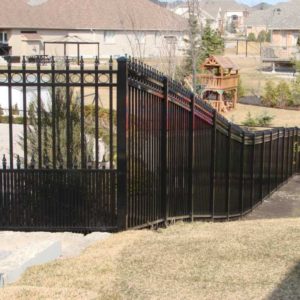 March 21, 2019
If you are living on a hillside or near the slopes, you may need to consider black aluminum decorative fencing installation. They can easily overcome the natural obstacles that come along the way like hills, slopes, and dips.
Service Area