On-Time Delivery and High-Quality Result From NW Aluminum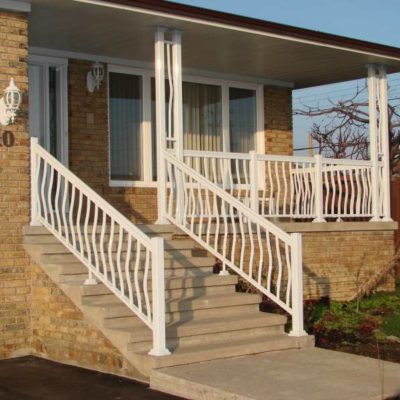 North West Aluminum is a highly-recommended supplier of quality railing and fencing structures, including aluminum porch rails. We offer more than 200 pattern and color designs you can choose from. For specialized railing requirements, we can accept customized orders, too!
Our on-time delivery and high-quality output of every project is not possible without our highly-skilled professionals who have been in the industry for years. Not only our staff and personnel provide exceptional products, but also exceptional customer service. As our customer, you can expect client satisfaction by the time you reach our office.
Our customers deserve only the best products for their railing and fencing requirements, and the best service they can get. You will get all of these only through North West Aluminum!
Reasons to Choose Aluminum Railings for Porches
Having a cozy and nice porch can be considered a luxury. Well, not really, because it depends on the purpose and how it was built. A porch is an outdoor area where you can relax and have some "me-time", or spend an afternoon barbecue party or an evening of wine with close friends. Nevertheless, a porch is a staple for many homeowners.
On the other hand, choosing the right railing for your porch can be a daunting task. After all, placing a railing on your front porch can not only improve your property's aesthetic value, but also provide safety within the property. Having said that, railings should be considered as an important investment you can add to your property.
EVGENIYA in Etobicoke
April 2018
"I had front porch aluminum railings installed and they were fast and easy to deal with. Installers were clean and friendly. All my questions were answered prior to ordering and the showroom had all their products on display as on the website."
There are many types of safety railings that are available in most home improvement centers. While each of these materials offers certain benefits, only one offers a total package: aluminum railings. Here's why.
Aluminum is one of the most durable, eco-friendly, practical, and stable materials that can be used in many kinds of structures. Therefore, aluminum porch railing systems are a great idea for those who are looking for the above qualities in a railing.
Most aluminum railing systems are made for easier assembly, that even first-timers can do it on their own. Aside from that, many aluminum railings offer an assortment of patterns and colors you can choose from, depending on your preference. Whether you like it classy or modern-looking, most aluminum railing systems have it.
Aluminum railings are also easy to maintain, because most are made with powder coating. That is why there's no need for re-painting because the paint sticks onto the material for a long time. In addition, aluminum is an eco-friendly material with high scrap value. In other words, there is no wastage when it comes to aluminum.
Aluminum railings are also more weather-resistant than any other materials such as wood, wrought iron, or steel. It does not rot, rust, corrode, or crack easily unlike its other counterparts. In other words, aluminum railings are the best choice for your front porch.
North West Aluminum Will Take Care Of Your Aluminum Porch Railings Needs!
For more information about our products and services, give us a call at 647-952-5023 or email us at info@nwaluminum.com for inquiries.
Are You Ready To Start?
Request a free estimate from our experts!
About Product
No Rust
Aluminum will not rust like Iron
Corrosion resistant qualities
Aluminum has a much longer life span than other materials
Aircraft-grade, aluminum alloys that receive either an anodized or powder coated finish.
Maintenance
Free
Powder coated provides a superior long-lasting finish that will not have to be repainted
Aluminum railings will not splinter or rot like wood railings. Virtually maintenance free
Can be wiped clean of dirt and stains without the need for bleach, solvents, varnishes
Requiring less maintenance and reducing replacement costs in the future.
Great Price
Reasonably priced products
Financially
Technically
Environmentally sound.
Safety
Safety for your home and visitors
Provide a high level of safety while providing a unique
signature to the project's exterior.

Ads to
the Value
Clean, elegant, and structurally robust
By working closely with your design team, we can provide your project with a world-class, balcony railing system that won't hurt your budget.
Provide an innovative and distinct visual signature to buildings. Envy of your neighbors
Seamless
Integration
Integrate into construction projects seamlessly
An extremely clean installation that is free of exposed
base plates and unsightly concrete anchors
We can integrate matching, framed glass gates into the design.
Recycling
Aluminum and stainless steel are among the most recycled materials within the building industry. Aluminum and stainless steel is 100% recyclable with no loss in quality.
Our systems are prefabricated to the greatest extent possible, minimizing onsite waste and improving the overall environmental performance of our product
Gate Lock
Great for pools
1″ x 1″ Used as Intermediate Post
Product Gallery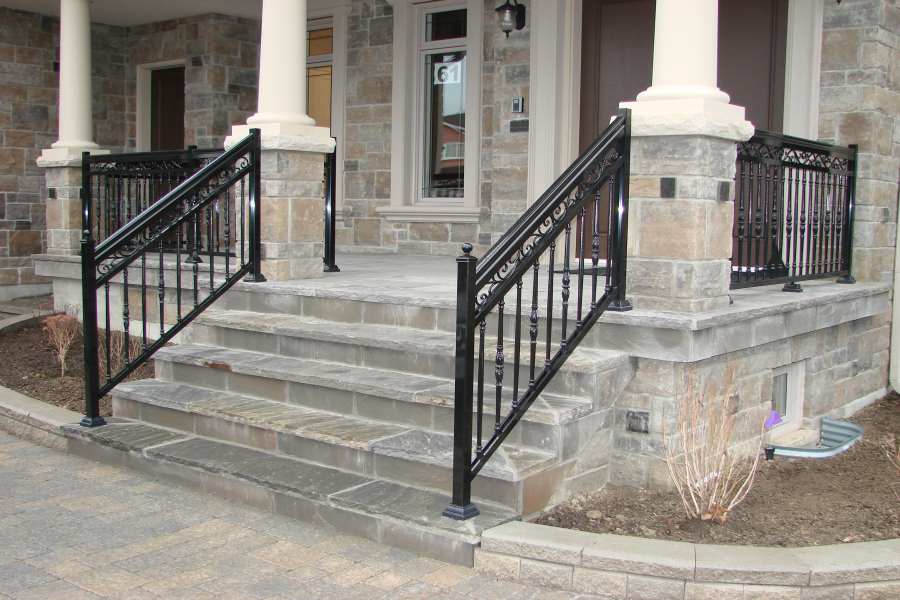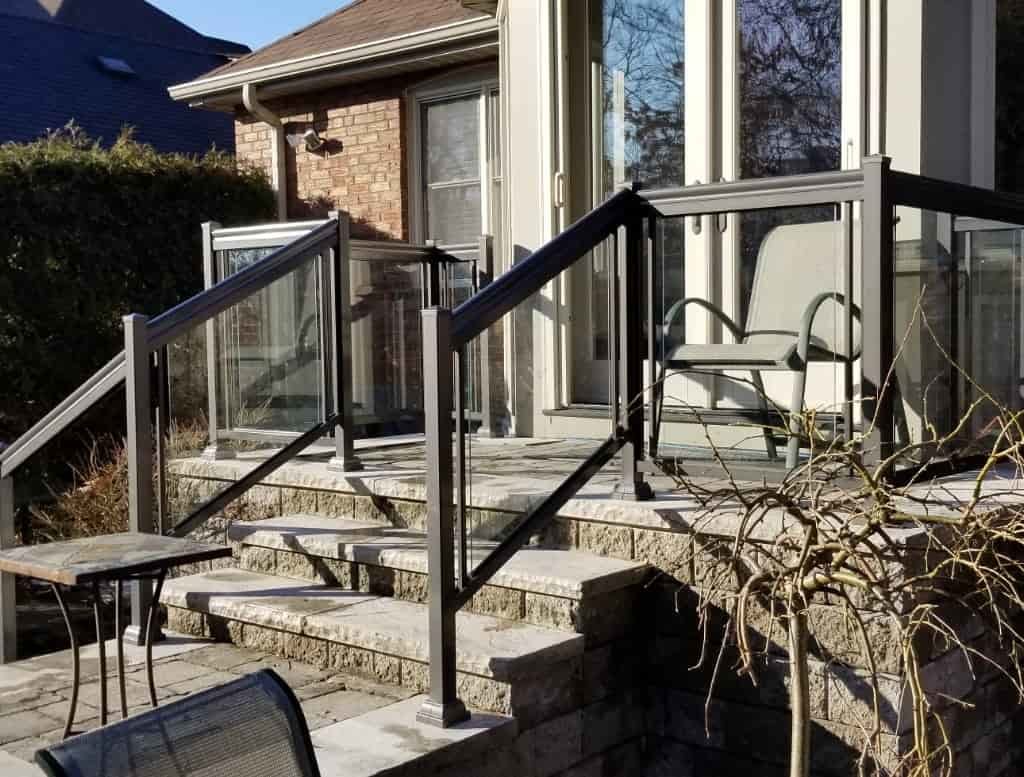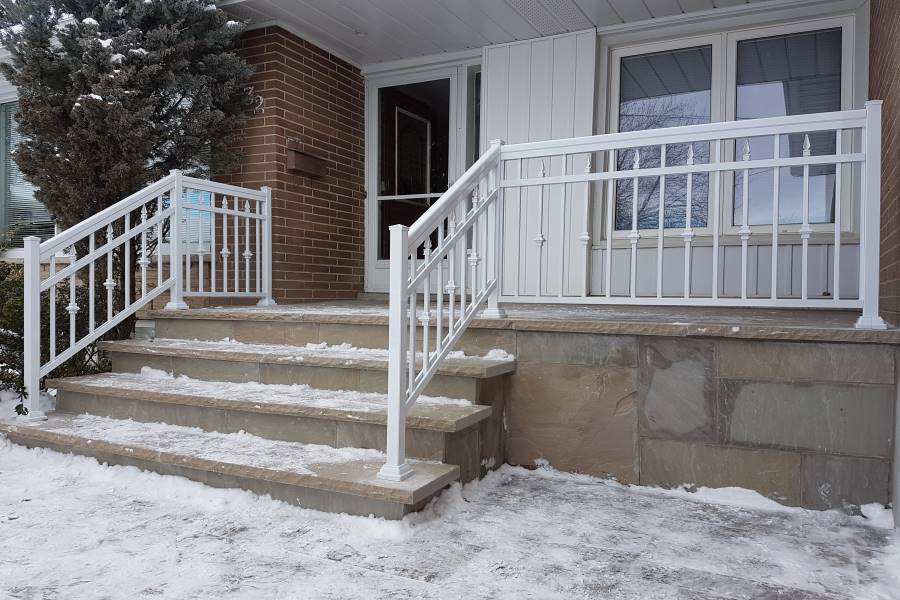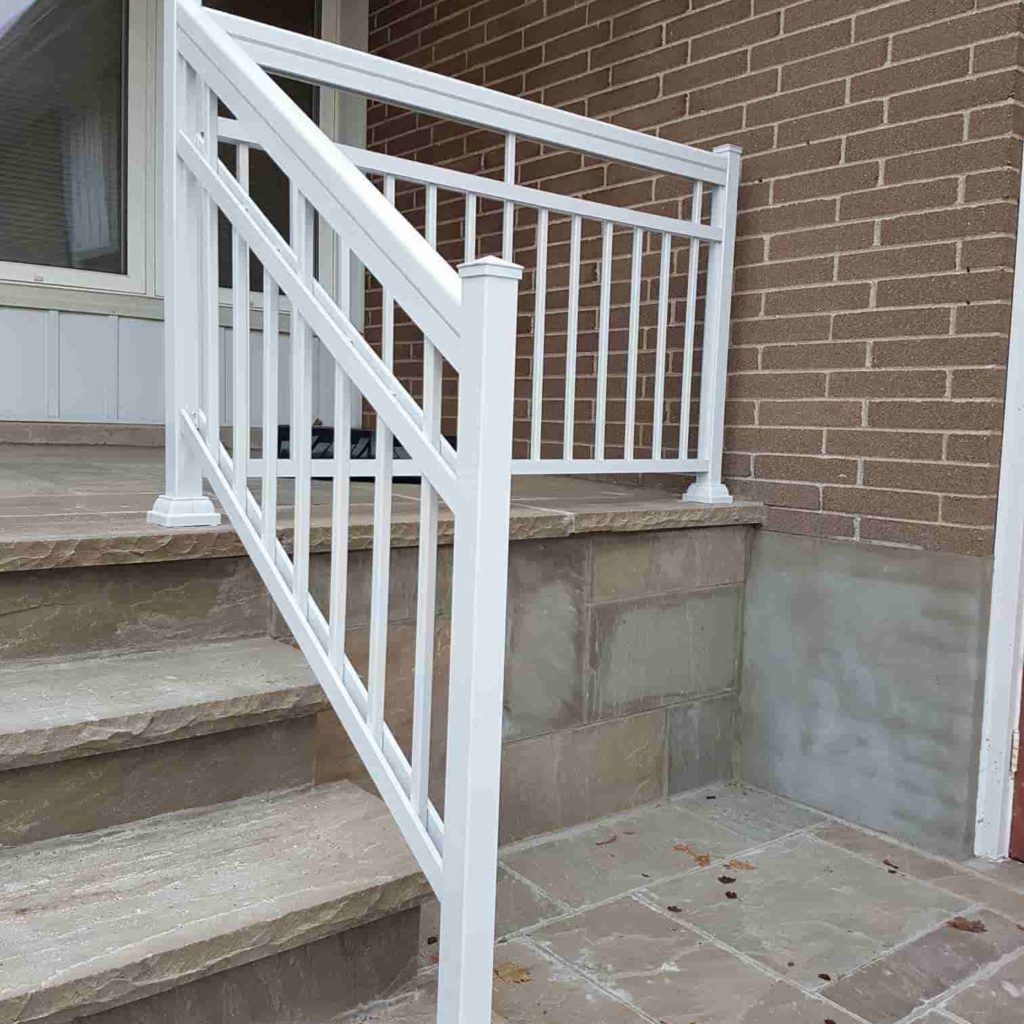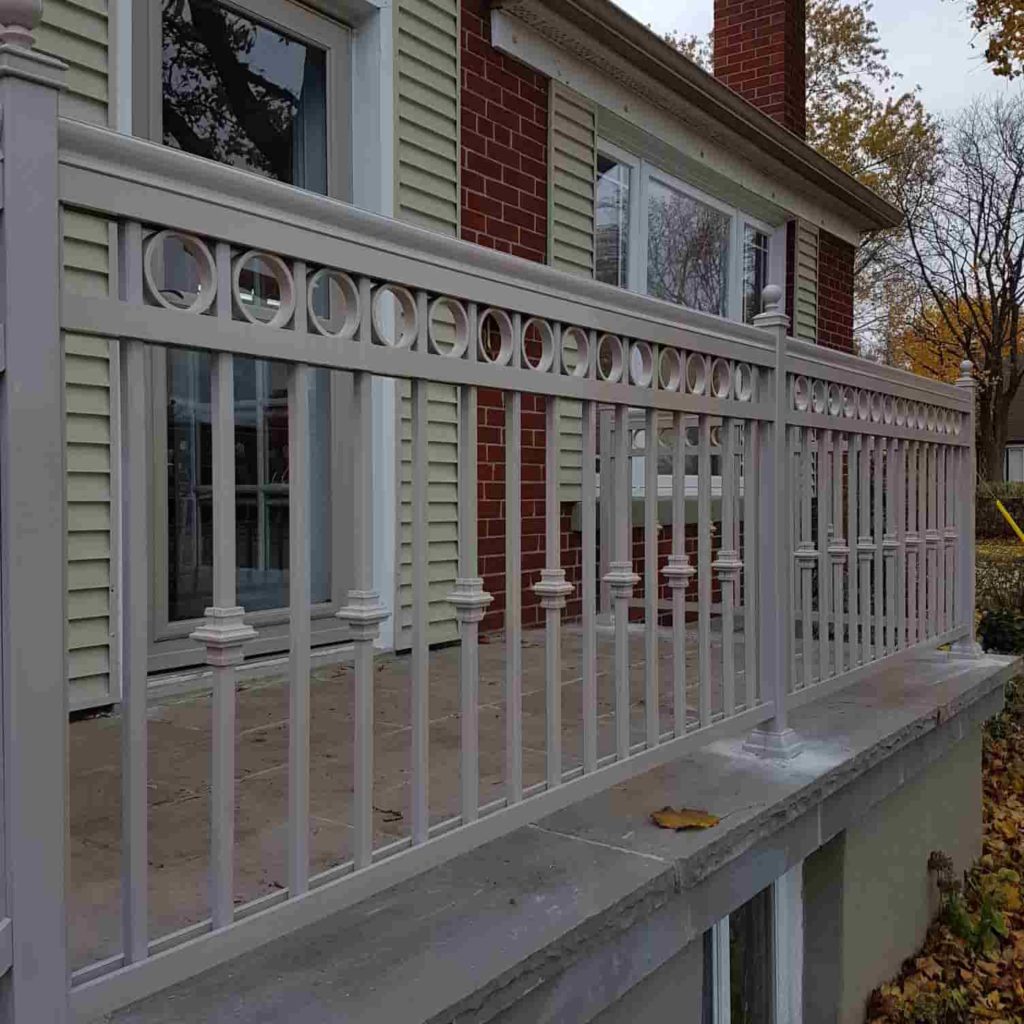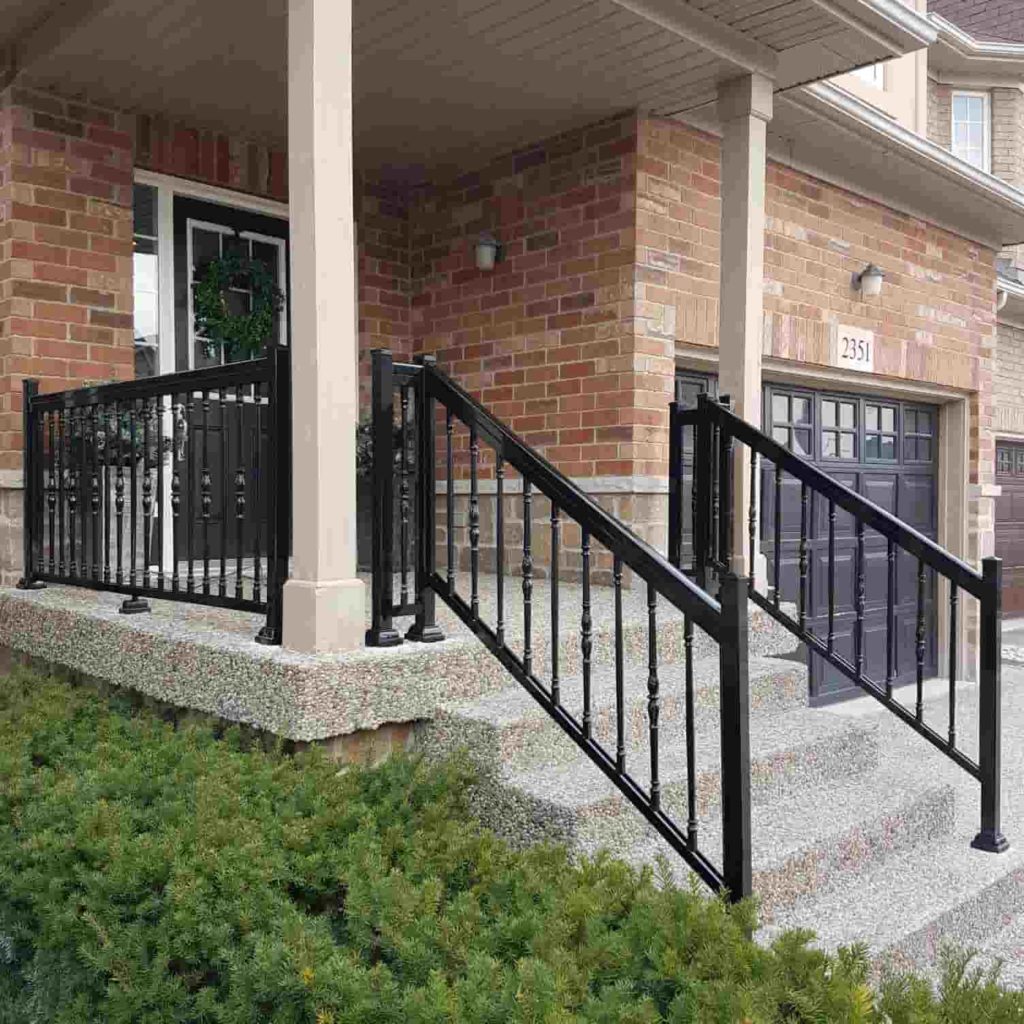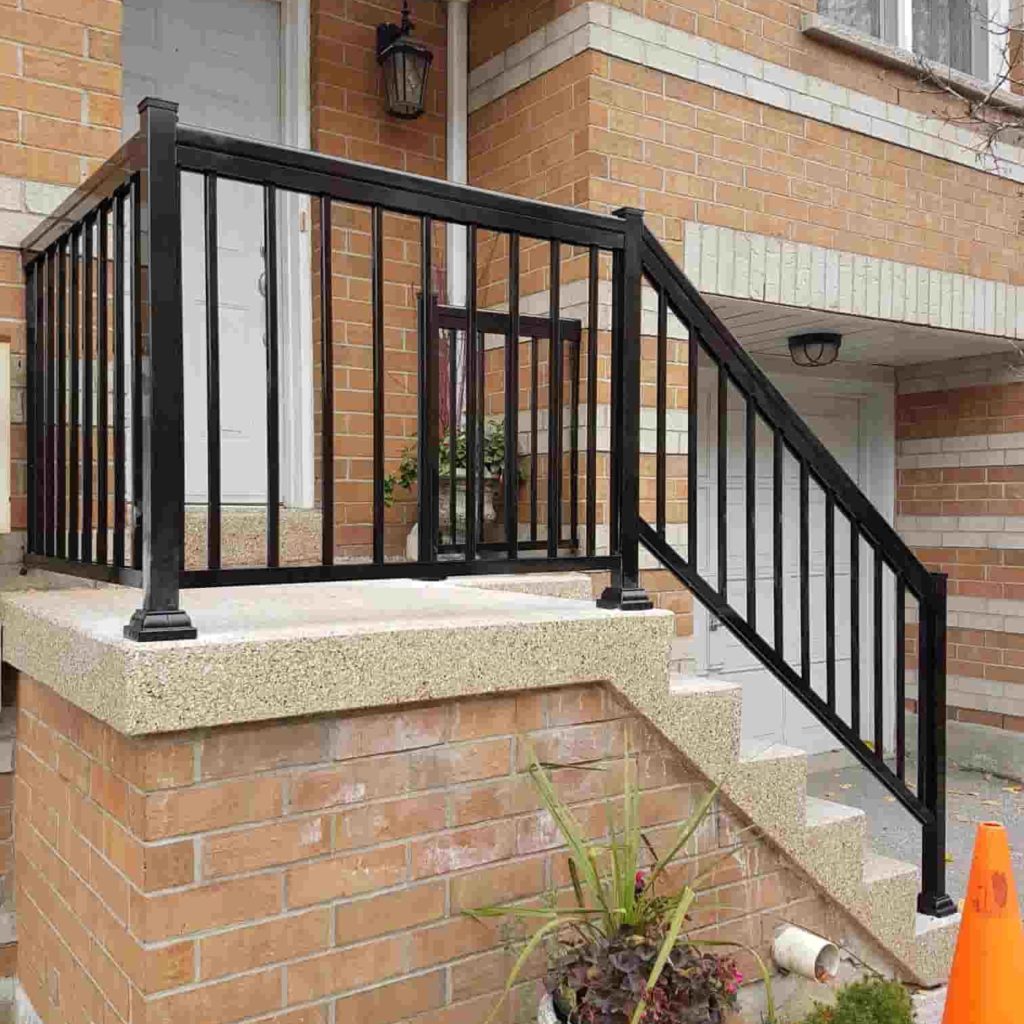 Are You Ready To Start?
Request a free estimate from our experts!
Ideas for You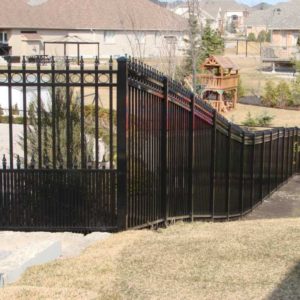 March 21, 2019
If you are living on a hillside or near the slopes, you may need to consider black aluminum decorative fencing installation. They can easily overcome the natural obstacles that come along the way like hills, slopes, and dips.
Service Area